Premier Beats Entertainment offers many wedding & event services in the Stafford & Staffordshire area. We specialise in many different types of events including private parties, weddings & corporate events.
We are one of the leading entertainment suppliers in Stafford & Staffordshire area including services such as our VIP DJ & disco services, starlit starlight dance floor hire, LED letters, backdrops and much more. Our full list of services are below.
WEDDING DJ GUY PARTRIDGE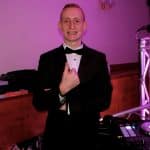 You can trust me to be your DJ at your wedding because i'm not just a DJ that turns up on the night. Booking me as your wedding DJ, allows you to meet me and we can talk about your whole wedding. I normally like to meet at the venue its self, this gives me have a look around, meet you both and also plan your whole evening from start to finish. This is great because you now know your DJ personally and no stranger on the night or day of your wedding. I will also be the person who will install your starlit dancefloor or any other services if hired.
Starlit/Starlight Dance Floors
Our starlit dancefloors are great for weddings or any event you want to give that wow factor. Our starlit dancefloors can be set to any colour for your room theme. Our white dance floors have a beautiful shiny finish and are kept in perfect condition cleaned after every event.
Black & White Dance Floors
Our Black and white checkerboard dance floors are a great replacement to the plain wooden dance floor. Our black and white dance floors can be laid down on pretty much any floor inside or outside.
For a quote on our dance floors, please fill in our quote page or call 07872326085
Hire our wedding starlit backdrop for your head table, to go behind your DJ or anything else. Our starlight backdrop can be set set to twinkle or static. We can control how bright or dim the lights in the cloth are, as well as how fast or slow you would like them to twinkle. We can also uplight the backdrop to any colour to fit your room theme. Our backdrop can go upto 6 meters long.
With Premier Beats Entertainment we are fully insured and our equipment is PAT tested every year. This insures we can work in every venue possible. Lots of venues around the country now require this as a standard. You can download our PAT PLI direct from our client area
We have only listed a few service on our Stafford & Staffordshire page, please view our full list by clicking services in the navigation or call 07872326085.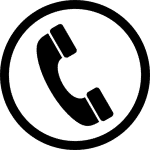 Business Owner: Guy Partridge
Mobile: 07872 326085
Whatsapp: +447872326085